Regular price
Sale price
$199
Unit price
per
Sale
Sold out
Order now to enjoy free shipping. Devices start shipping April 2024. Deliveries will be fulfilled in the order in which they are received.
One year Warranty

Real Combustion

No Smoke and No Odor

Free Shipping
[ANNEX] is the world's first portable smoke containment system that is designed specifically for use with burning cones.
Starter kit includes:
---
1x [ANNEX]
2x filters
2x mouth tips
1x USB cable
2x valve cartridges
4x brushes
1x extra igniter
Filter details:
---
Each filter lasts approximately 3.5 grams or 5 to 10 cones. Two filters are included in the starter kit.
ANNEX FAQ
View full details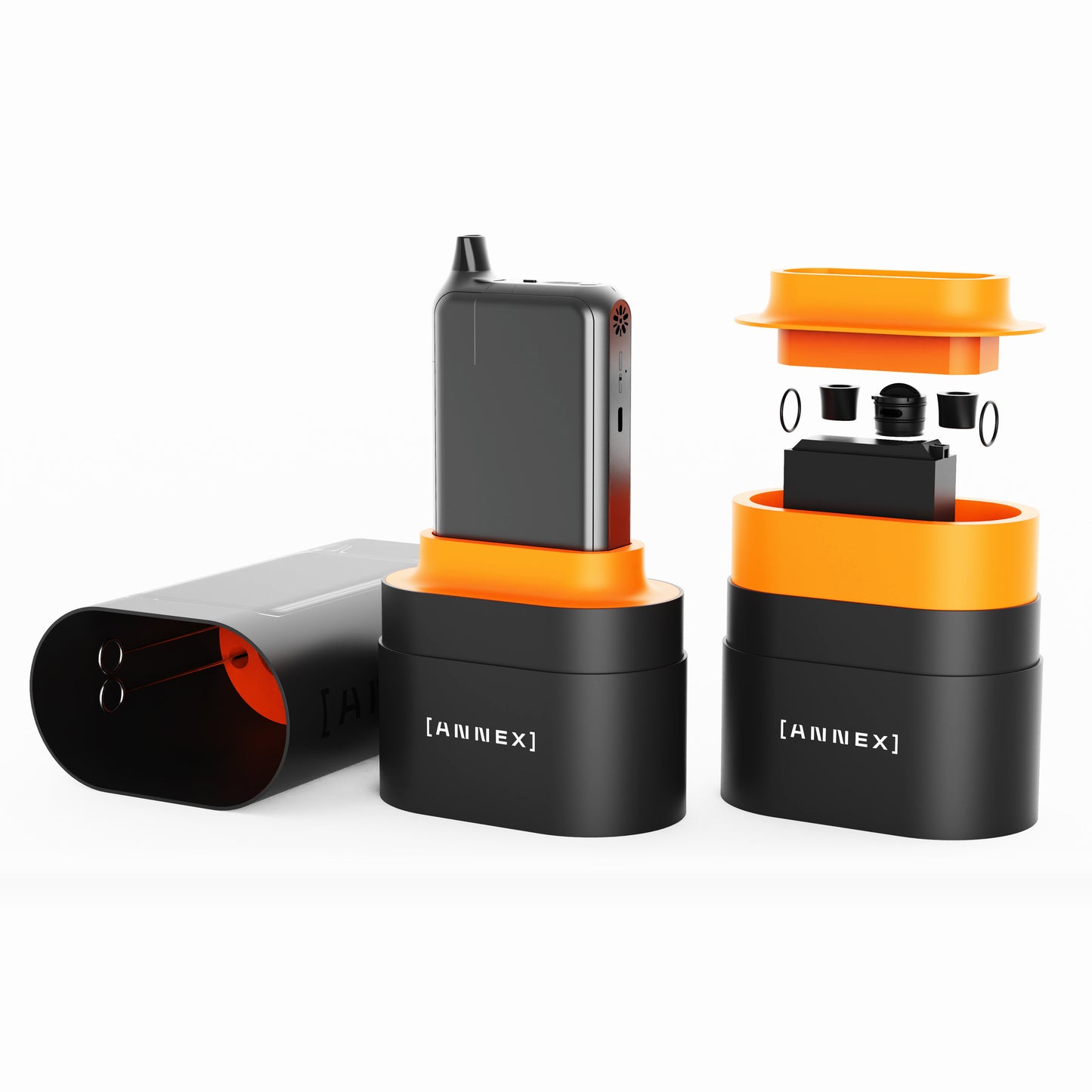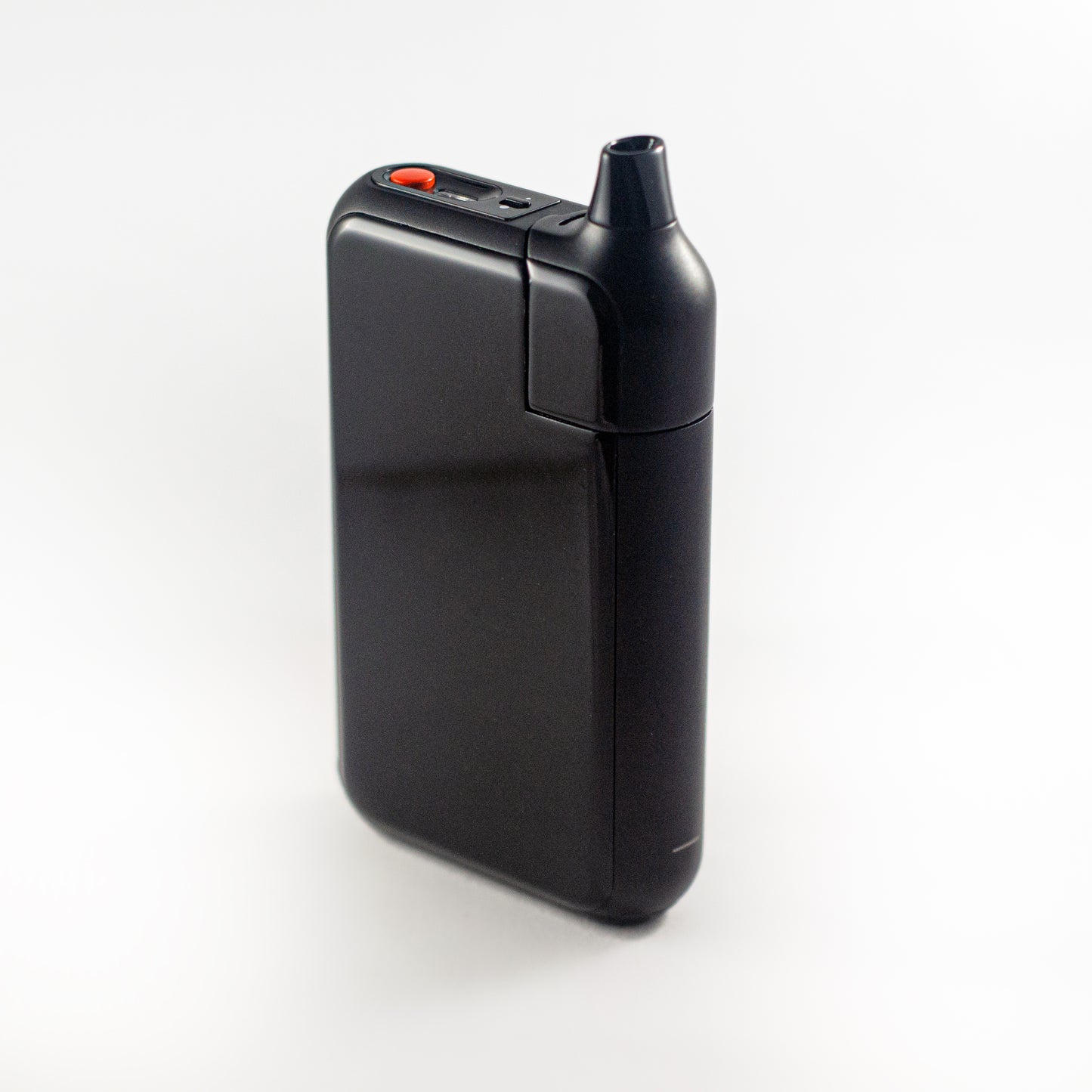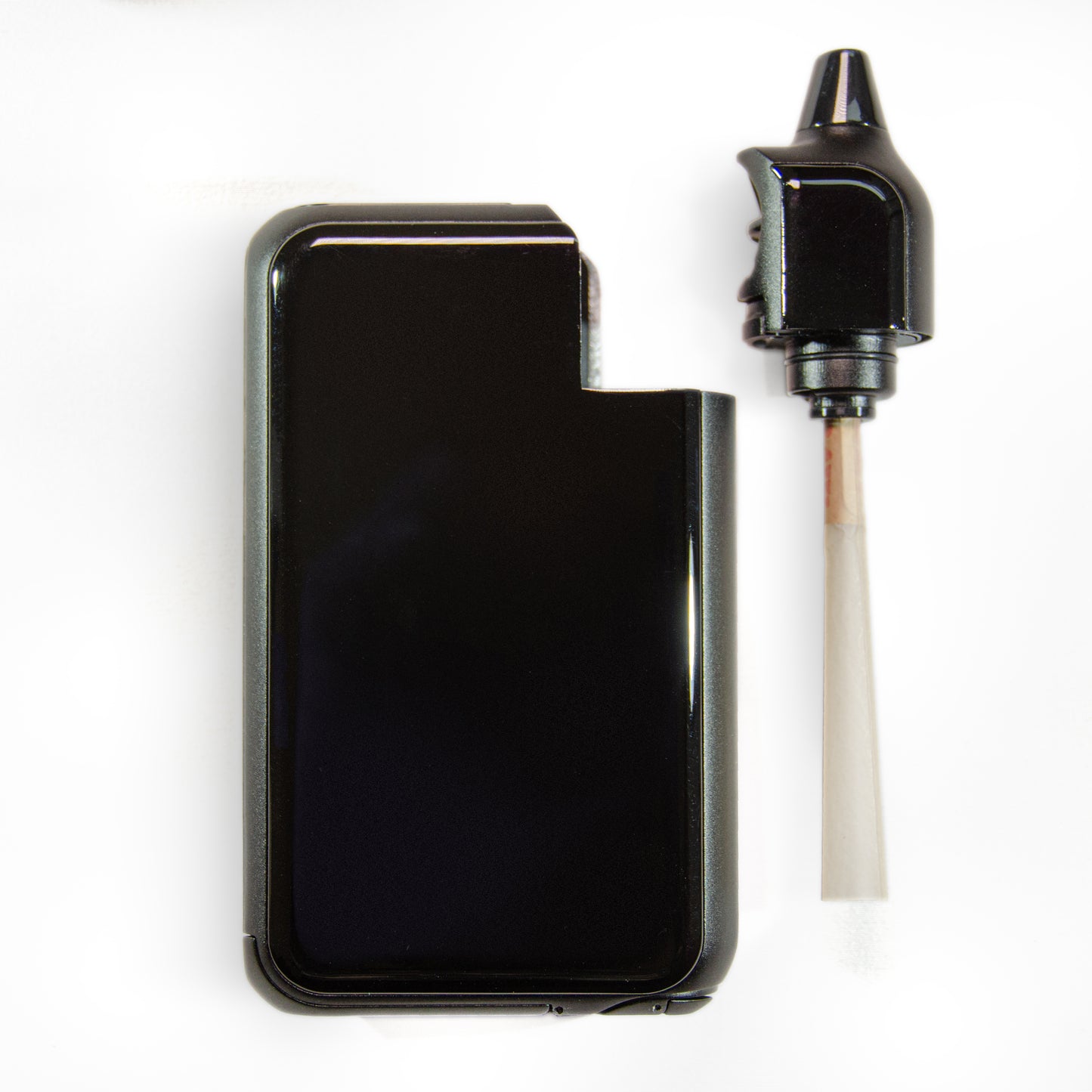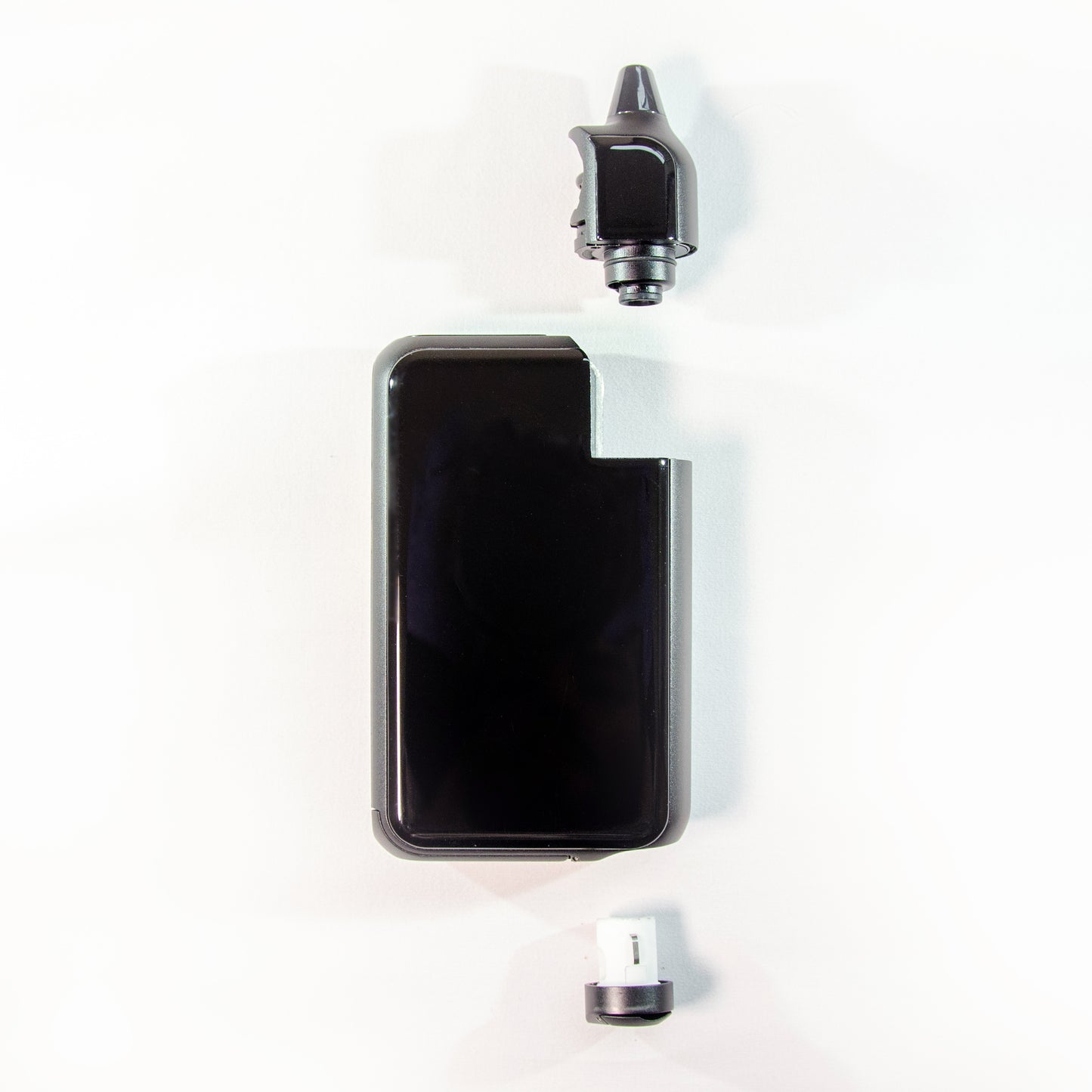 Fire Proof Insulation
[ANNEX] is made with furnace-grade ceramic fiber, enabling multiple sessions without any fear of overheating.
- Ceramic fiber is rated to 1000C.
Auto-Sense Extinguish
[ANNEX] lets you know when your cone is almost finished by vibrating and through the LED indicator light. What's more, it automatically stops the cone from burning past the end, every time. And stopping the cone at the right time means you'll never have an unwanted mouthful of nasty ash.
- Warning comes two puffs before automatically extinguishing.
- Any residual smoke and odor is automatically cleared, ensuring total control of your environment.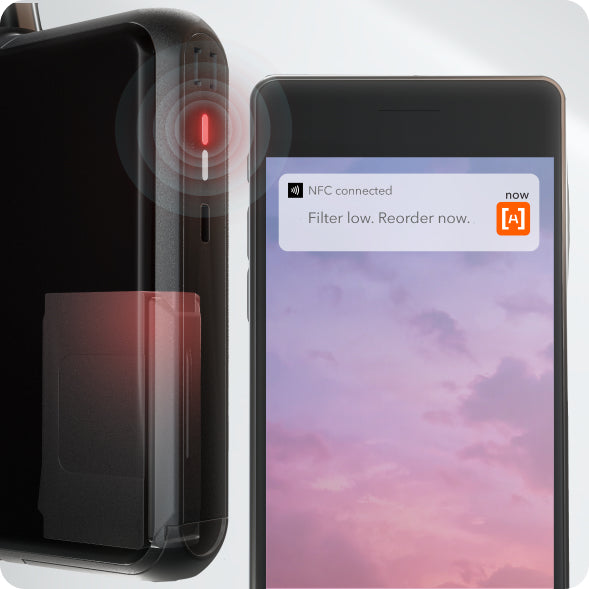 Filter IQ+
[ANNEX] has a dedicated filter life indicator. It lets you know that you need a replacement through a simple LED light. Just tap your phone to [ANNEX]. The NFC technology will fast track you right to our app, letting you reorder filters with one click. 
- Integrated filter chipset tracks remaining filter lifespan.
- Convenient NFC connection.
- Free access to [ANNEX] app for reordering.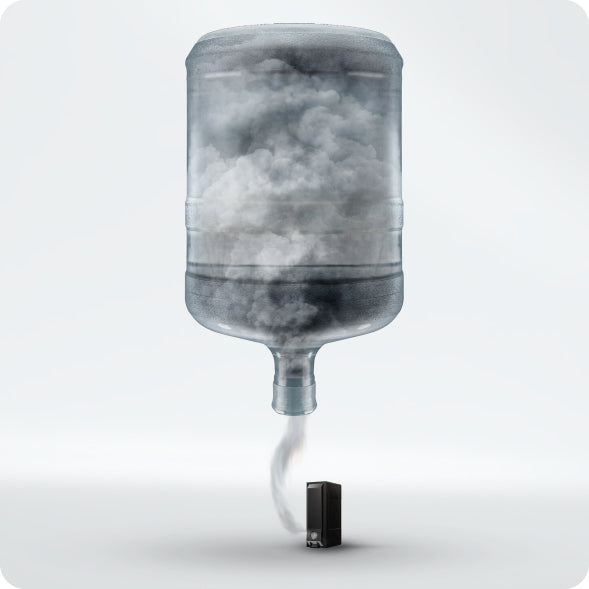 Small, yet Mighty!
The [ANNEX] filter is the size of a lighter, yet it can filter a 5-gallon jug worth of fumes down to the sub-micron level.
- Our filter has been tested to meet or exceed HEPA-certified standards.
- Our filters are proven to extract smoke and odor down to the sub-micron level.
- [ANNEX] filters are easy to replace.
Less Grime equals More Sublime
[ANNEX] provides quick, simple access to every surface to achieve a true deep clean. Plus, our eco-friendly design enables that components of [ANNEX} can be replaced, if cleaning isn't your thing.
- While cleaning isn't mandatory, a cleaner [ANNEX] will maximize the flavor and quality of sessions.
- Cleaning is recommended after every 3.5 grams of consumed flower.
- Cleaning is fast, simple, and easy.
THE ANNEX APP
[ANNEX], when connected to our app, lets you know insights and usage stats, access to FAQs and customer service, and lets you purchase new filters in one click.
SPECS
FILTER LIFE

rated for 3.5g per filter or 5 to 10 cones

BATTERY SIZE

1100 mAh battery powers 20 full cone sessions

CONE SIZE

designed for cones up to 84mm in length

CHARGING TIME

two hours to go from zero to full charge

VISUAL INTERFACE

communicates the status of the cone, filter and battery